GET FREE SHIPPING ($350 value)
...WITH A STEALTH X PRE-ORDER!
CHECKOUT CODE: FREESHIPPING83 | EXPIRES TUESDAY 8/3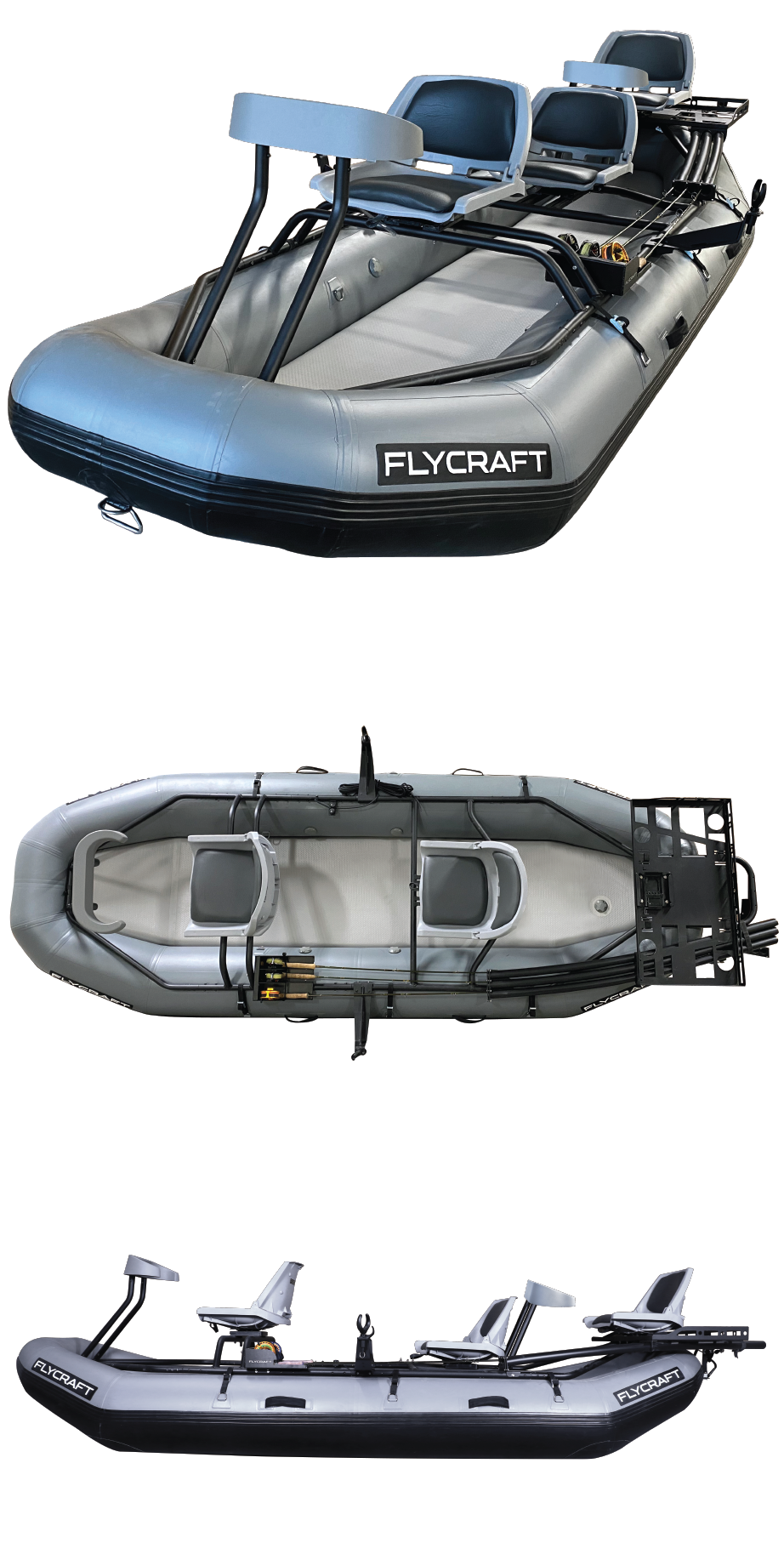 THE STEALTH X: 2-MAN OR 3-MAN 12' INFLATABLE BOAT
The Stealth X Inflatable Fishing Boat is the perfect hybrid between our classic 2-man Flycraft Stealth and our Flycraft 3-man 14' boat. This boat is the same length as the 2-man boat but has the width and is a self bailer like our 3-man.


This craft is a great two seater with plenty of room in the back for a 3rd angler (and even has a lean bar option for them). It's 12 foot length allows you to easily transport it in the back of your truck or roof top, while still giving you the extra width and room that people enjoy with our 14 foot 3-man. This boat has a self bailing floor.


Similar to our other two boats, this 12' 3-person craft is perfect for small streams, big drift boat rivers, ponds, lakes and even the ocean. Whether you choose to row it downstream or motor it on still water, this boat can do it all. With the ease of transport, ability to run bigger water, and comfortably fit 3 people, this boat has quickly become a daily driver for our team.

The Stealth X can handle up to Class III water with full size oars and 2 passengers. With smaller diameter oars, we only recommend still water use.


FEATURES:
Two people can securely stand while fishing with our leg lock standing braces. (rear leg lock sold separately)
It's floor gives you access to remote river sections with superior shallow draft technology (3-4 inches). This boat comes standard with a self bailing floor.
High pressure dropped stitched floor provides a rock solid platform to stand on.
Gives you all the comforts of a drift boat with the accessibility of a light-weight inflatable boat.
360 degree rotating seats
Internally ran anchor system
Heavily reinforced bottom protects your boat from the river bottom
Fits on roof, RV compartment, or bed of a truck
Frame breaks down for easy storage and transport
*Rear Lean Brace, Flycraft Gear Rack, 3rd Seat, Oars, and Fly Rod Holder sold separately.

GET FREE SHIPPING ($350 value) WITH A STEALTH X PRE-ORDER

CHECKOUT CODE: FREESHIPPING83
EXPIRES TUESDAY 8/3

ESTIMATED TO SHIP TO YOU LATE-AUGUST


$4,495.00
ADD TO CART
QUESTIONS?
(801) 810-4022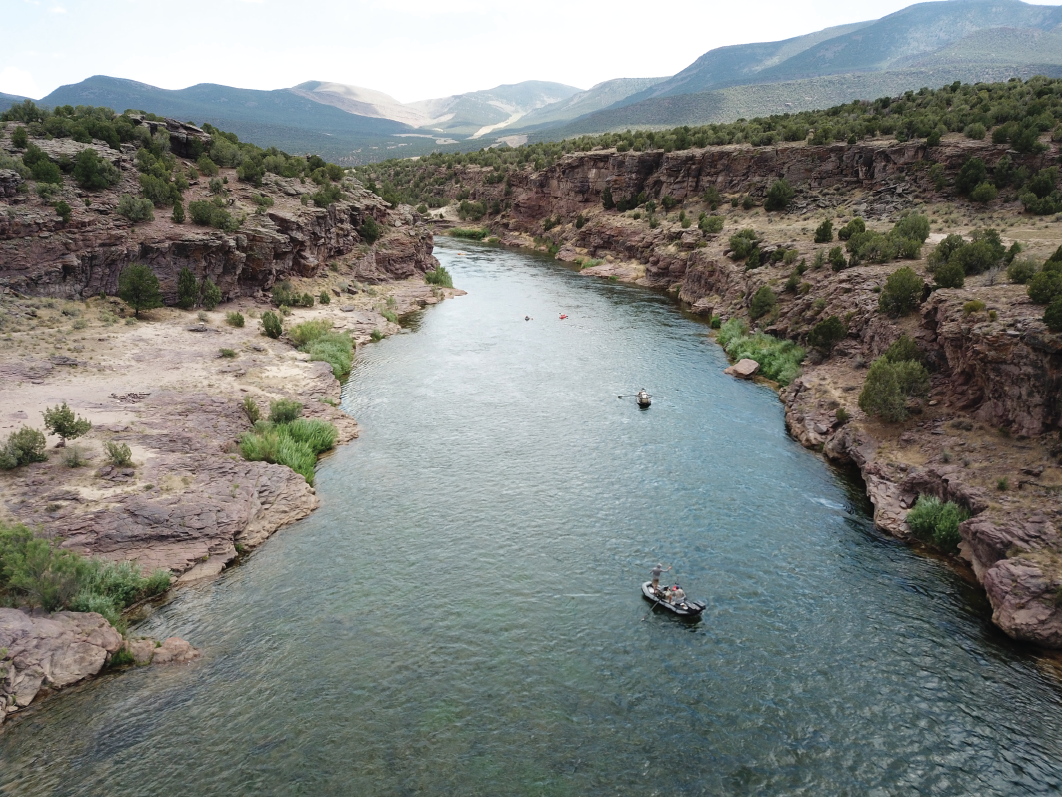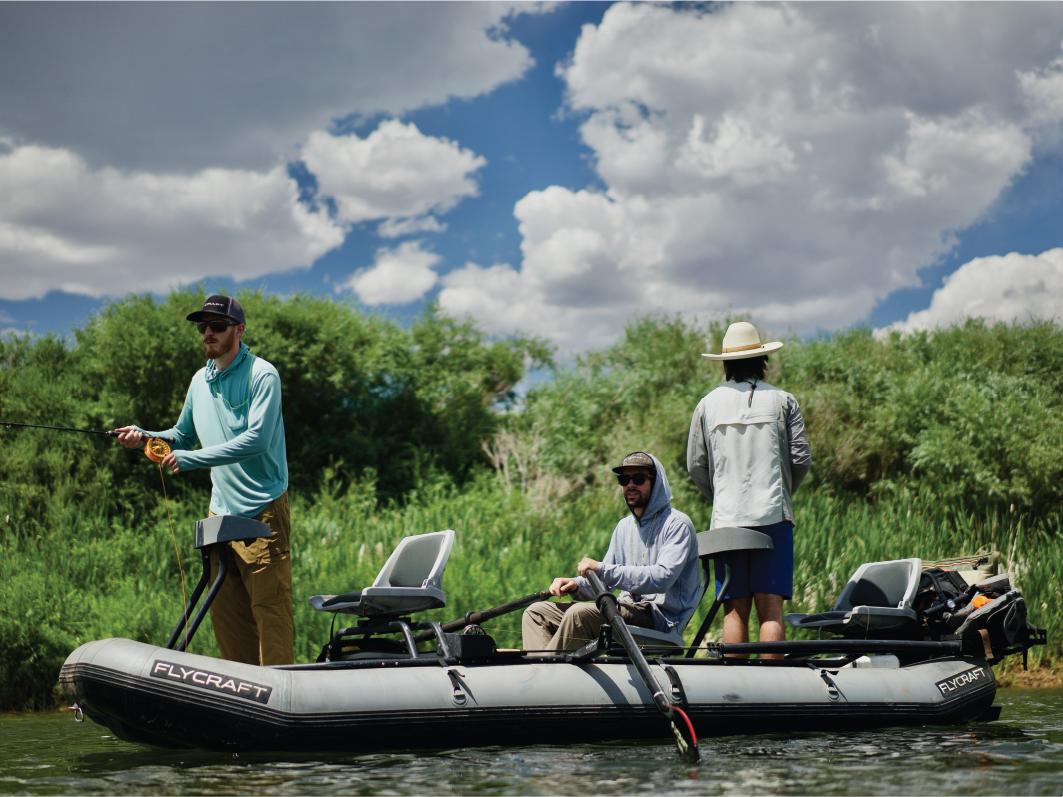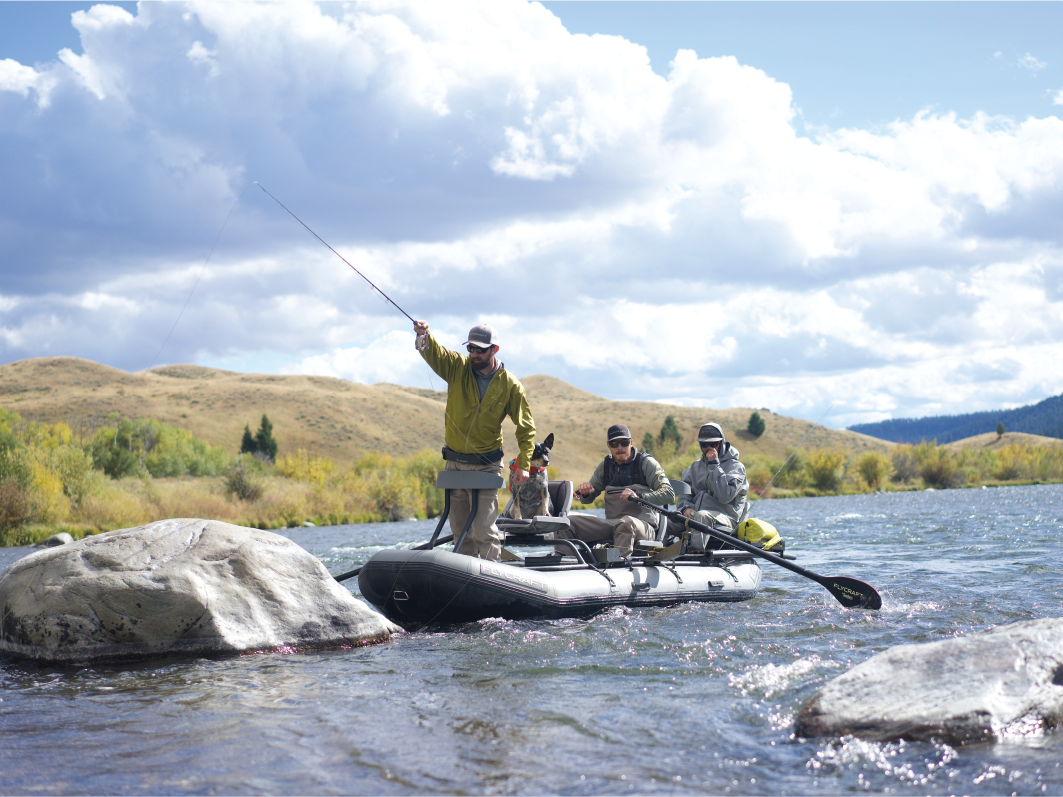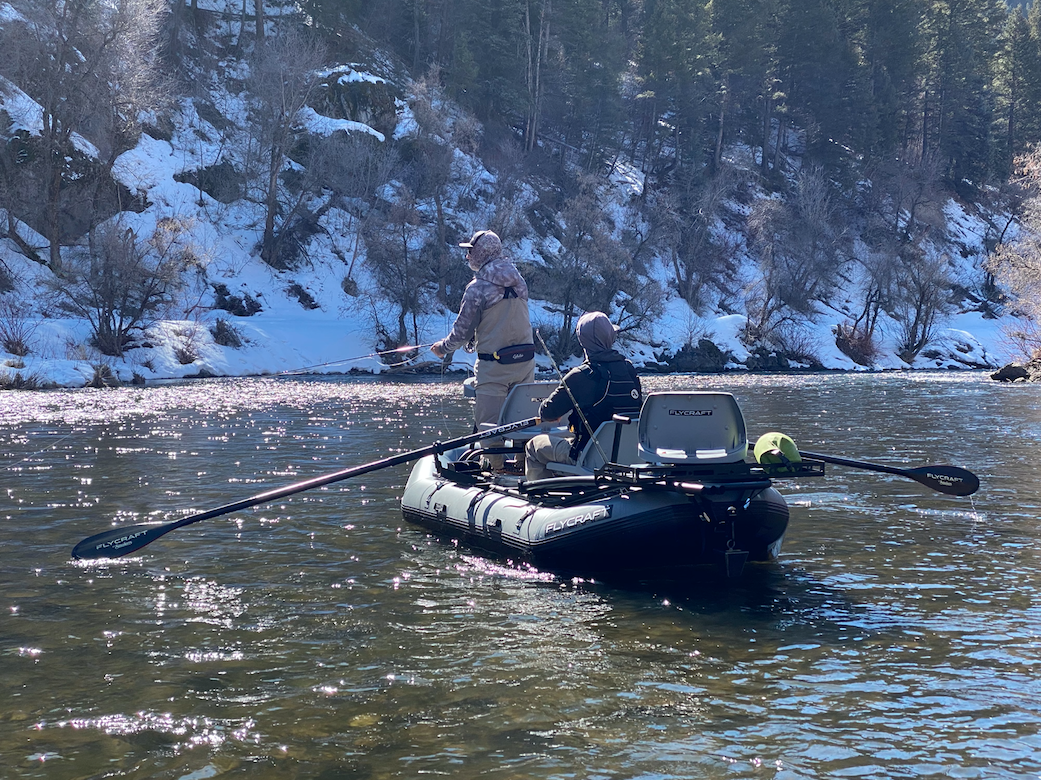 Weight: 132 lbs
12' long x 56" wide
16" diameter tubes
Has a self bailing floor
Rated for Class III rapids
Handles up to a 3.5 hp motor
1000 lb Capacity
5 Air Chamber Bombproof Raft
Leifield C7 Valves
Multi-Piece Ultralight Aluminum Frame
Internally Ran Anchor System
Cam Straps (includes 7)
Ultralight Seats with 360 Degree Seat Swivel
Grade 8 Seat Mounting Hardware
Stainless Steel Frame Bolts
High Capacity Air Pump with Aluminum Shaft
Field Repair Kit
Bonus 1: Upgraded NRS Atomic Aluminum Oarlocks ($80 value)
Bonus 2: 3-Year Factory Warranty

Plus:

Seat Quick Releases: Easily slip your seats on and off with the push of a lever. Saves you time in the field, so you don't have to deal with 8 bolts, nuts and washers. ($40 value)

2:1 Mechanical Advantage Anchor System: State of the art internally ran anchor system with cam cleat, laser engraved locking carabiner and ball bearing pulleys. ($45 value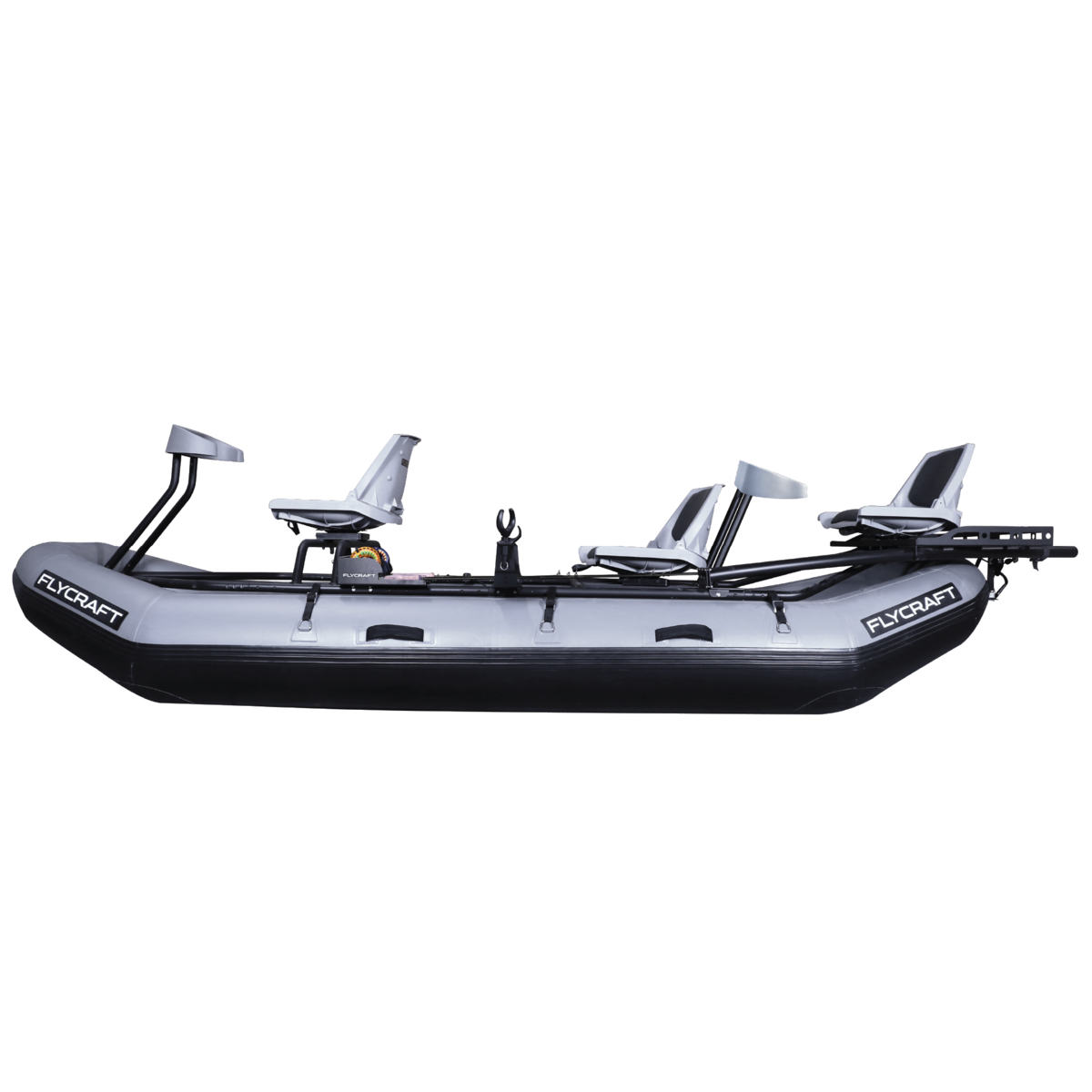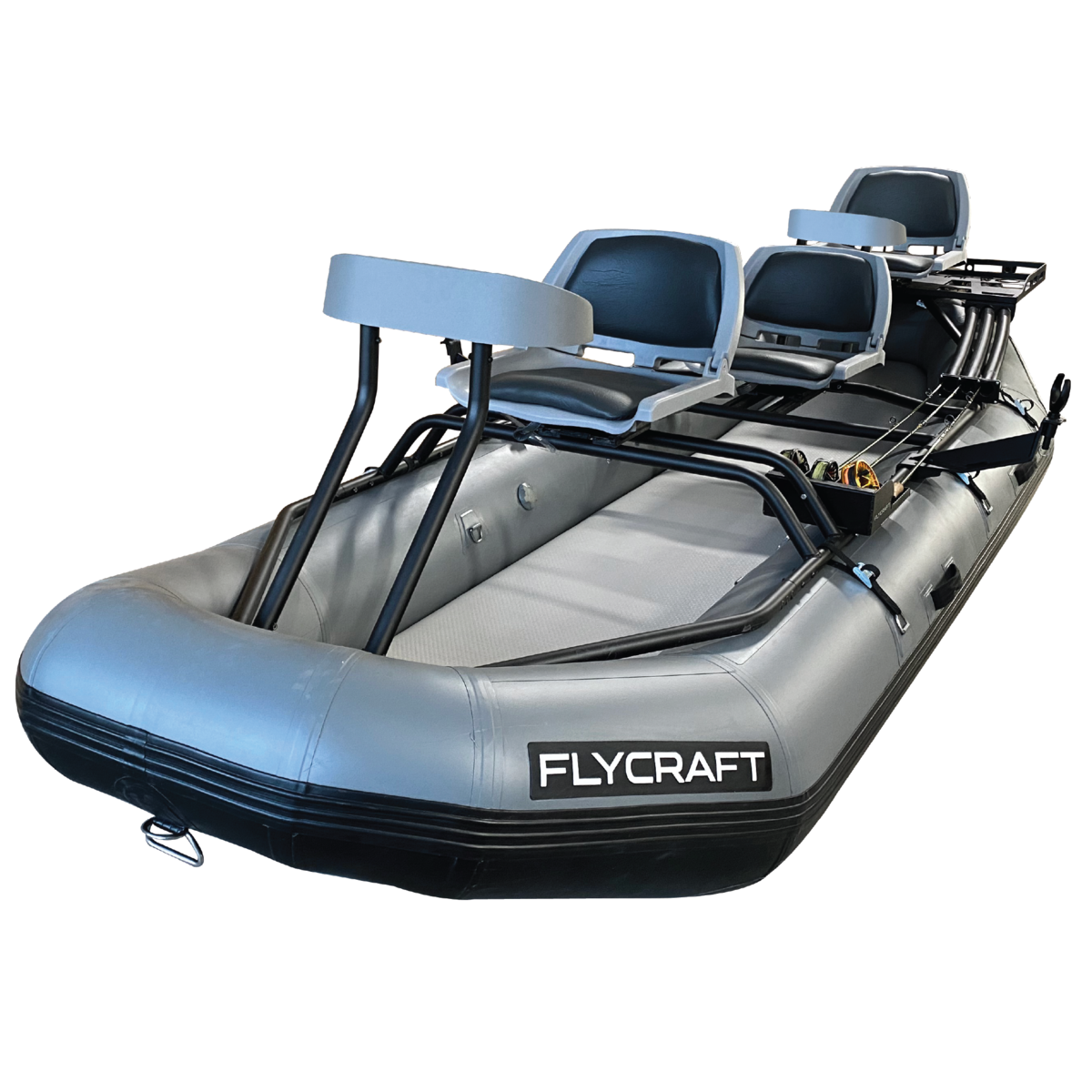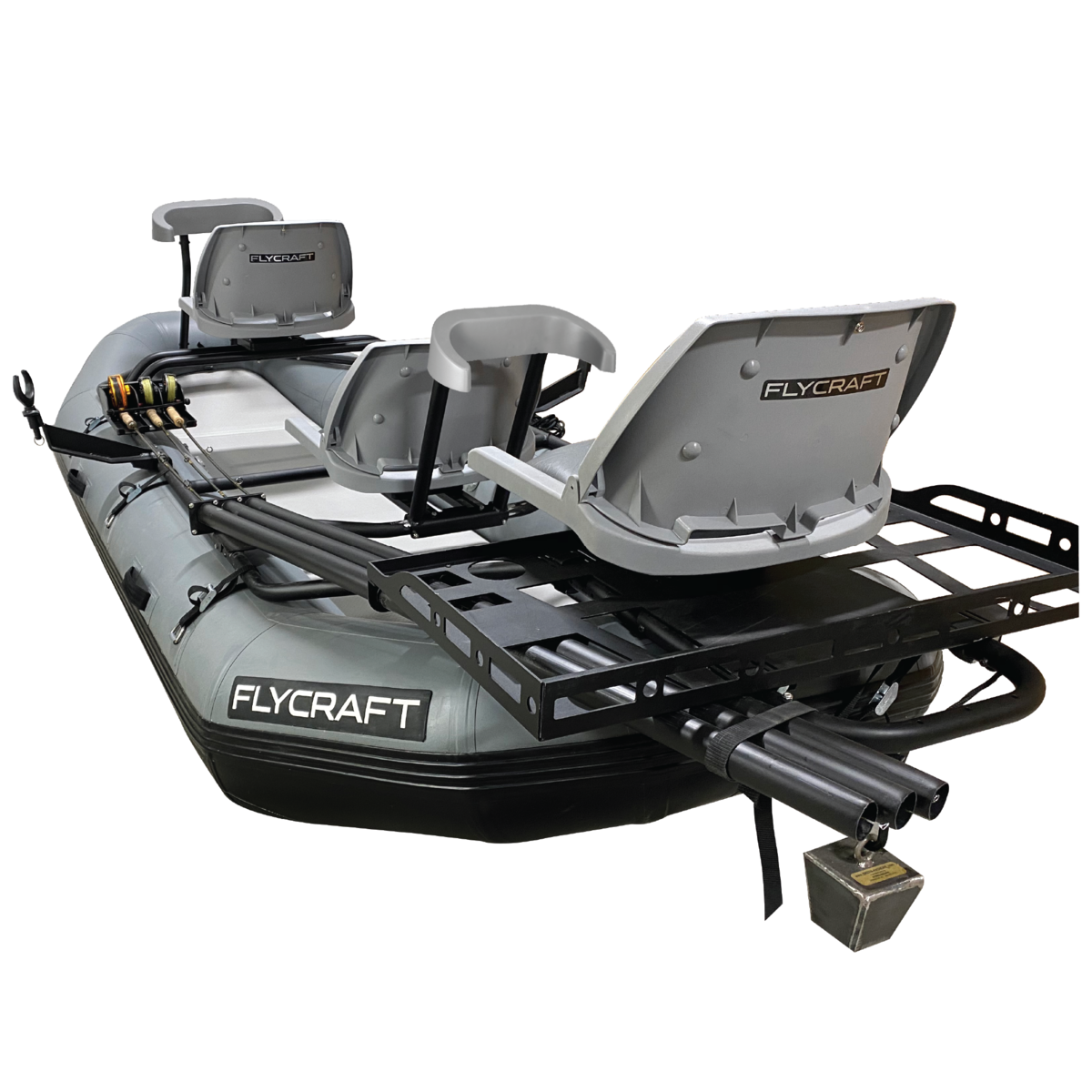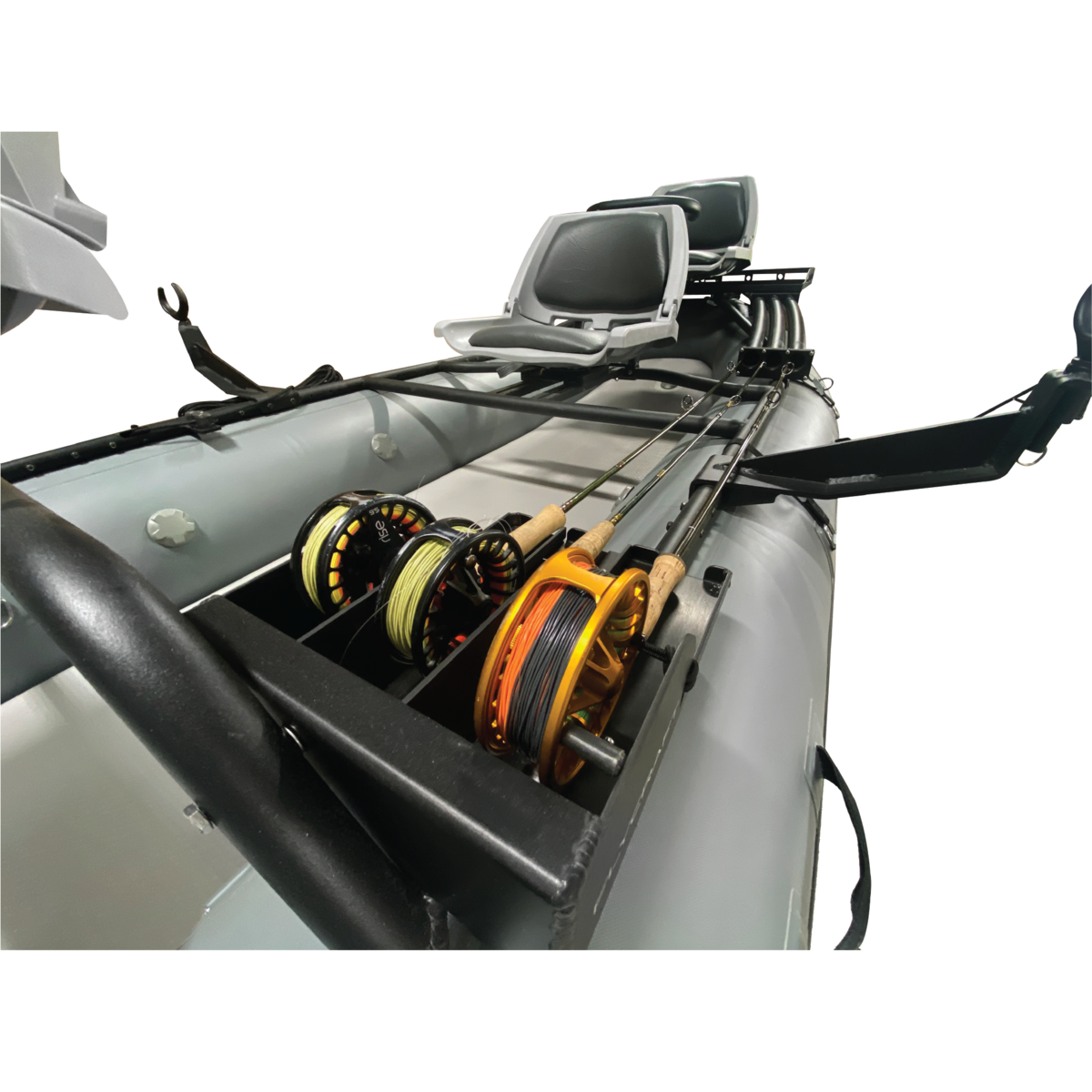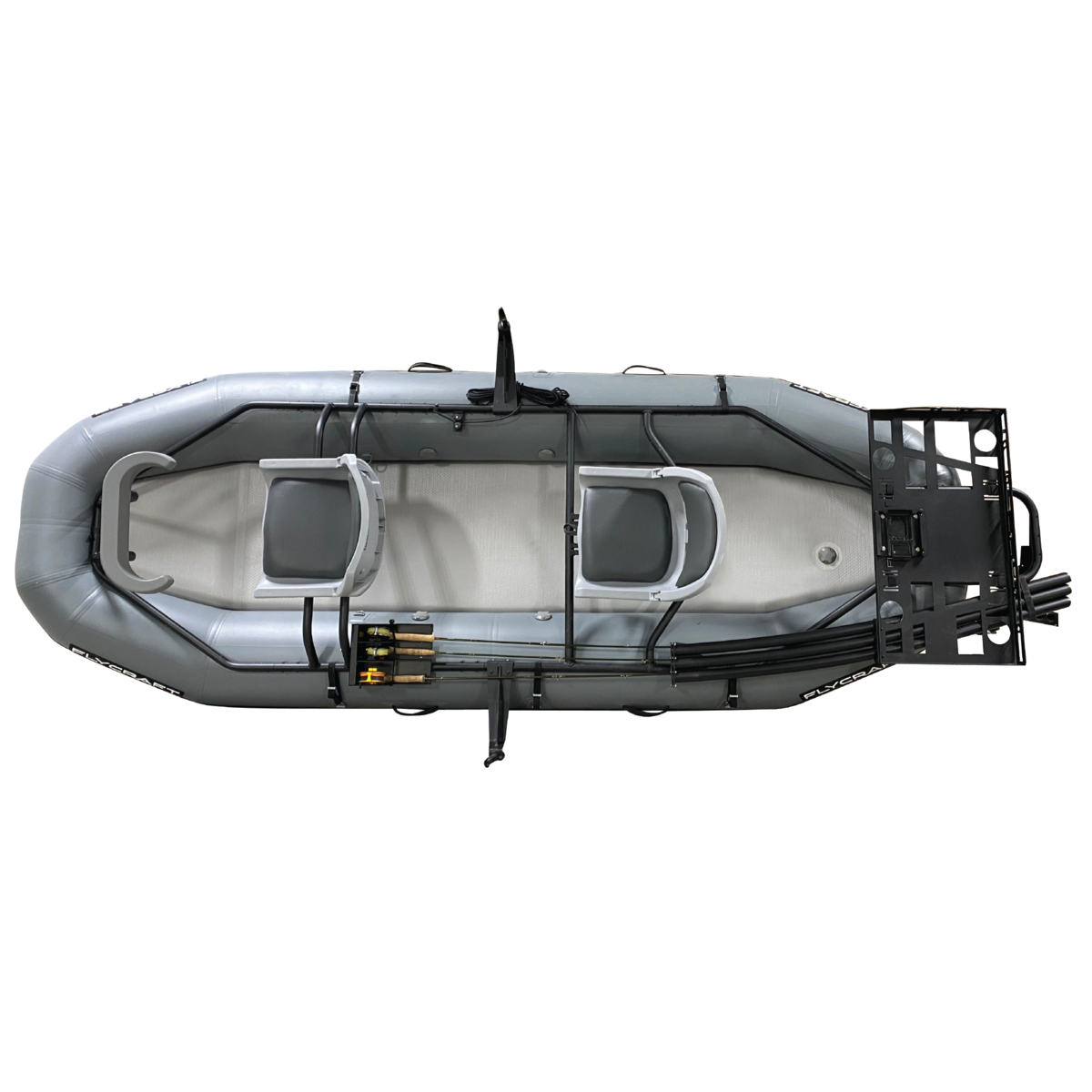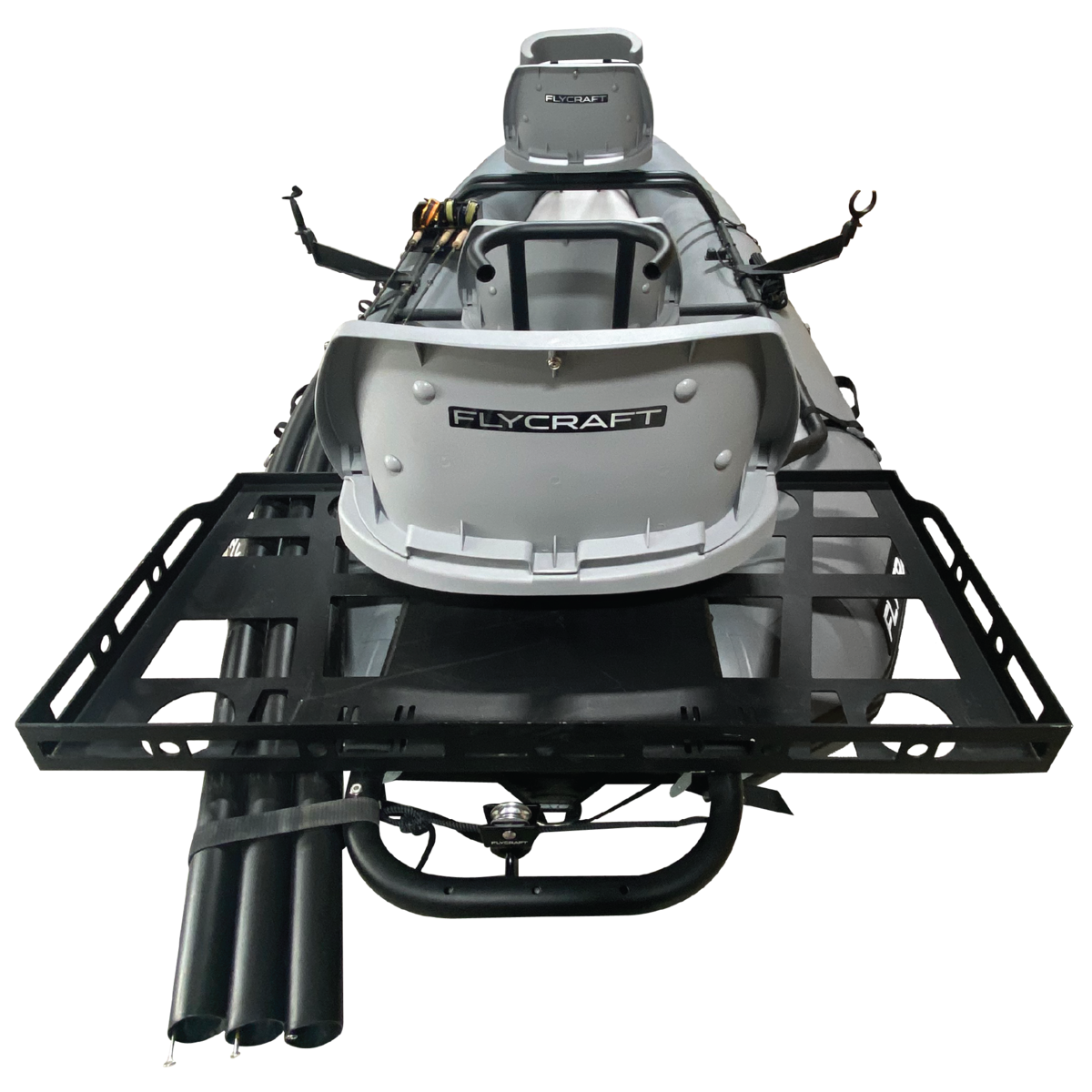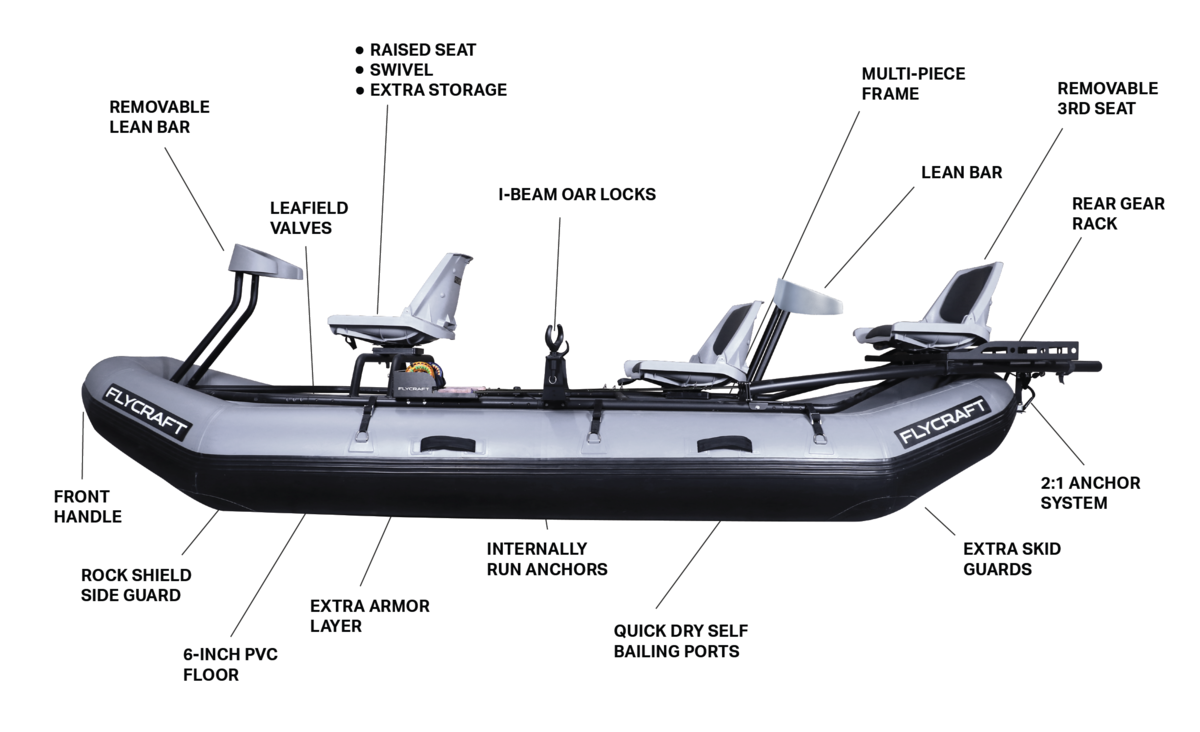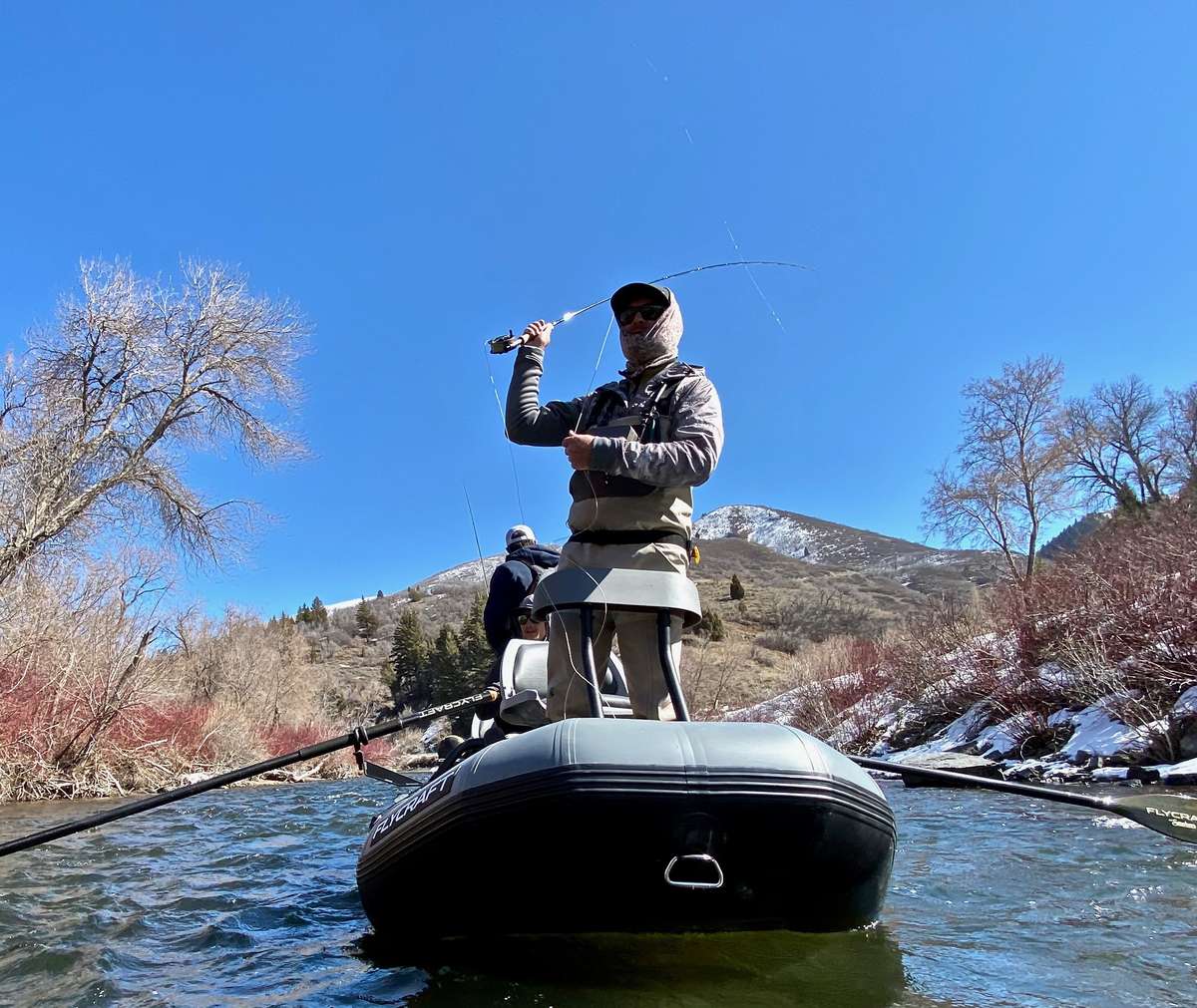 "The new Stealth X is the perfect blend of the Flycraft 2 and 3 man boats, providing the compact length of the 2 man with the additional stability, storage, and self bailing properties of the 3 man."
Lance Egan, Pro Fly Fisherman