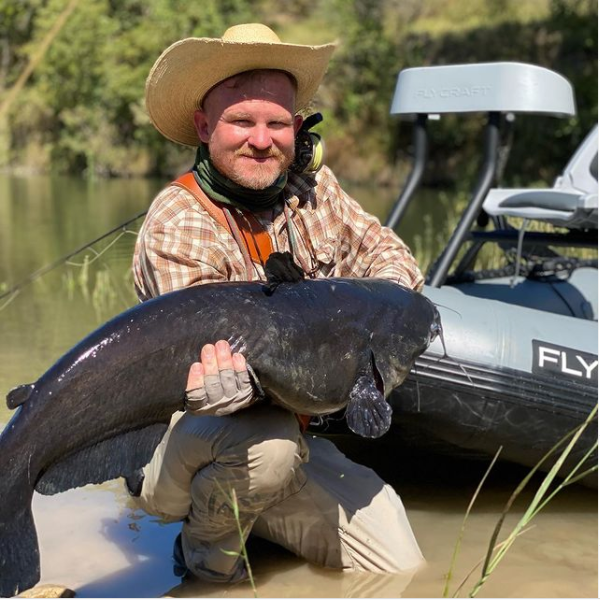 @pearlsnapflyfishing
This past year Ben Christensen blew us away by catching a world record blue catfish out of his Flycraft in Texas, on a 4 weight fly rod no less!
Using an olive creek damsel fly tied to a size 10 Gamakatsu hook and 12-pound Rio Bass tippet, Ben secured an International Game Fish Association world-record.
The fish measured 40" long and 31 lbs! See below article link for more details.