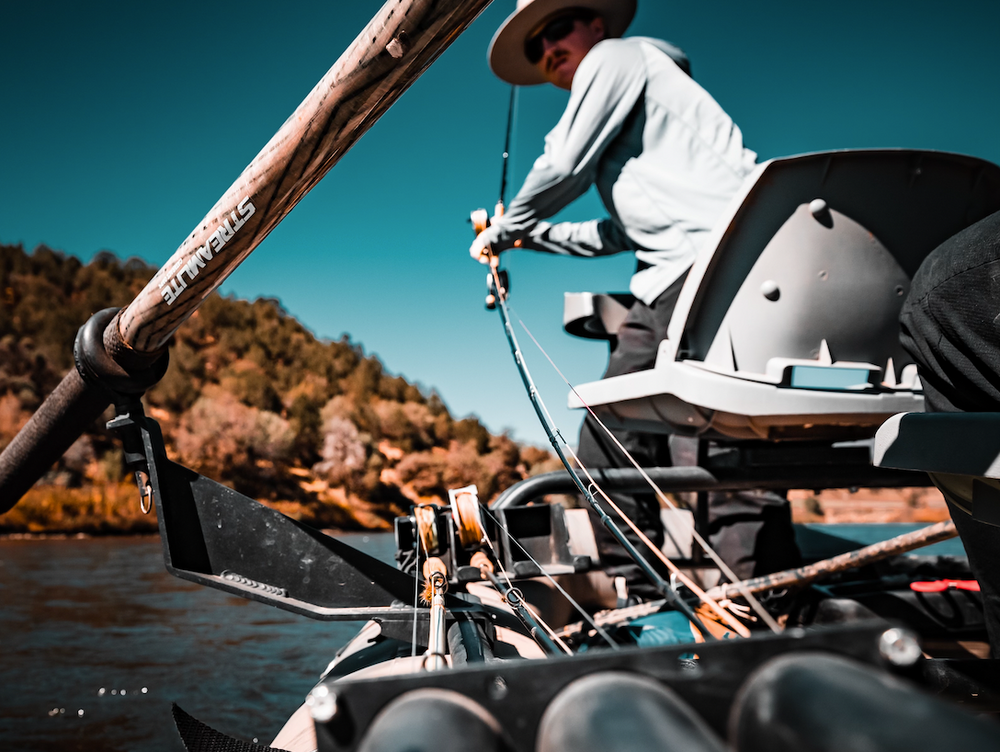 The Flycraft Stealth and Stealth 2.0 rod holder allows you to carry two extra pre rigged rods. If you have 2 people in the boat, one person already has a rod in their hands so that means you have two extra rods ready.
One huge advantage of fishing out of a boat is having the tools you need. You might start out on a float throwing streamers, only to come around a bend and see rising trout. Instead of ignoring those rising fish or cutting off your streamer to change flies, you now can easily stash that first rod and switch to your dry fly rod that is already setup.
Floating by that deep run that is just begging to be nymphed? No problem, just grab your nymph rod, then afterwards you can switch back to your dry fly, streamer, popper, etc. setup.
Check it out: