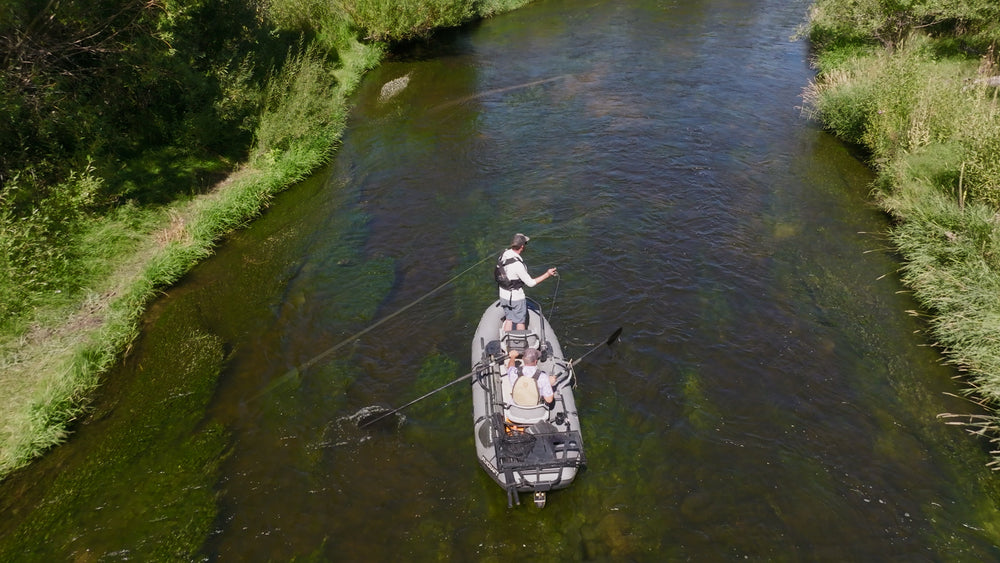 Ever wonder what it would be like to float your favorite walk-and-wade stream? That stream you never see a boat on because there is no boat ramp and it's just too small for most rafts and drift boats?
This new Flycraft video demonstrates how you can
float skinny water like that in the Flycraft Stealth 2.0.
The Stealth 2.0
floats in as little as 3" of water.
At only 103 lbs it's
easy to transport
on any vehicle and is light enough to
launch where there is no boat ramp
, carry over down trees and float where other boats cannot. Perfect for 2 anglers, yet also an ideal solo fishing boat. The
Stealth 2.0
can also be motorized with your choice of small gas or electric motors for use on lakes, ponds, the ocean or rivers.
Check it out: