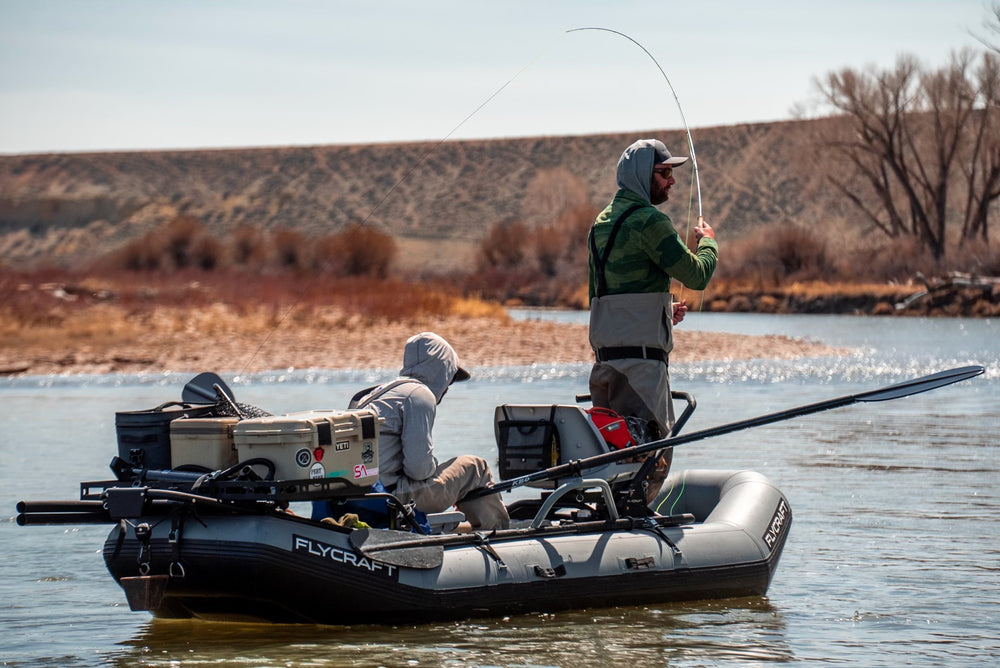 Sometimes we go out and we get a little lost somewhere in the western U.S. This is what happens when you're really excited to start fishing and it's still the early season, run off water.
On this trip we had Brandon, our sales manger and Clay, our shipping manager in the new Stealth 2.0.
Brad, our ops manager, Pete, our customer service rep and Kevin, the guy behind the camera, are in the 3-man Guide boat.
CHECK IT OUT: