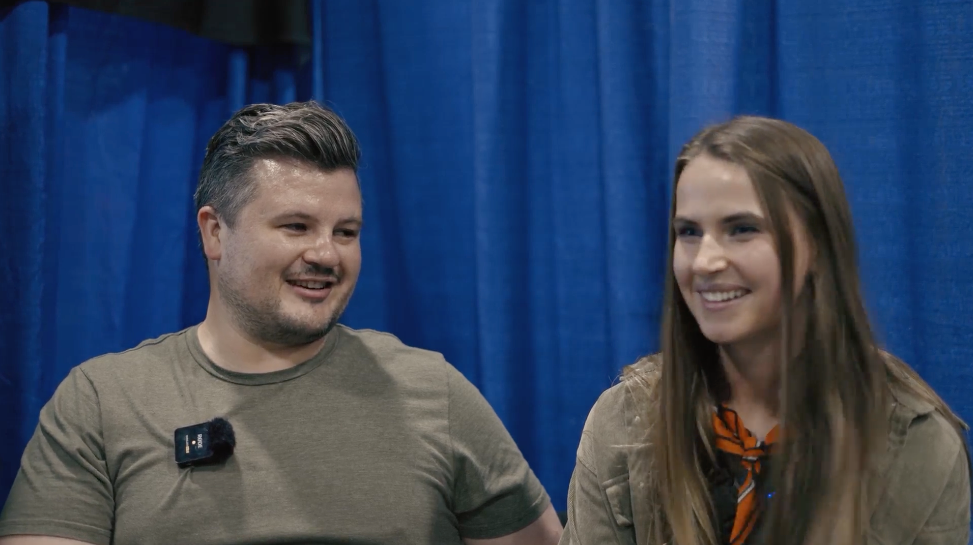 We caught up with some Flycraft owners last weekend at the Wasatch Fly Fishing Expo and asked them how they were liking their boat...
Check it out:
TRANSCRIPTION:
How much we love these boats! My dad and I actually bought one together. We have the Stealth X for a couple years now and it's been a freaking awesome experience.
We live in Salt Lake City, Utah, and just the ability to take that thing. I have a 4Runner, so I put it on the roof. We've trailered it. It's been super easy.
My little brother and I will go and hit mountain lakes and things like that. And just the ability, just the two of us being able to load it up on my roof, take it off easily, go out, go, go hit the lake or, or even a smaller river just for a couple hours, is so much fun.
It's been a blast being able to easily go somewhere where normally we wouldn't be able to fish, from the shore or in a full size drift boat. Just makes the ease of fishing and being able to explore new areas that much easier. So it's awesome.
(01:09):
Last summer we took our Flycraft out on the first float camp trip that we've ever done. So we used the get gear rack and we loaded it up with all of our camping gear and piled it on with everything you could ever need. It has plenty of room. We started way up the river, fished all day, caught fish all day, and then we camped overnight. In the morning we woke up and made breakfast, loaded up the Flycraft again and set out for the rest of the river.  
It was probably one of the most epic days because of the Flycraft. You can just get right where you need to be and just float really nicely. And we were just able to get our flies right on the bank or a couple inches from the bank.
We were just crushing fish nonstop. It was probably the most epic days on big flies. It was so fun just to have that memory. We call it our little river date nights. We take out the Flycraft and just row it. It was really fun to have that special memory on the Flycraft.
I'll add: At lunchtime, we stopped for lunch after a big rapid. There was a nice little pullout and there was just monster crickets just covering the entire shore and we would pick up handfuls of these crickets and throw 'em into the water. And these 19 to 22 inch rainbows and browns were just going wild. It was really fun to be able to do that.
And prior to getting the Flycraft we were shore fishermen, we would fly fish the best that we can, but there's something about a boat that really opens up the river to you and gives you things that you can't reach otherwise.
We were brand new to drift boats and rafts and things like that. Flycraft was something I was very comfortable with learning and I would suggest it to anybody who's wanting to get into it and learn how to row. It's very easy to row and it's very forgiving because it is raft and it's been solid.  
I mean, even as a woman, it's so easy and fun to row too. I love getting behind the oars and rowing down the river as well too. I feel comfortable doing it. And even if we hit a rock we just bounce off. Just keep going. So it's great. We love the Flycraft.
I'm AJ Garcia. I help run a nonprofit called
Twin Territory
. We try to get kids outside and away from video games. I'm super excited to use my Flycraft, take kids out, show 'em how to fly fish, teach 'em how to row, show 'em how to read water so they can be safe around it. I'm really excited to float some areas that other boats can't reach.
We ask kids to bring us video games in exchange for outdoor gear and we hold events all across the Wasatch Front for kids. This was my first season with one this last season, so I'm fairly new to rowing and still learning.
And my favorite thing about it is how little it is and how versatile it is.
I can use it on the lakes pushing for carp or I can use it on the Weber. The first time me and my dad took our boat out, we went to the green but we caught a bunch of fish and it was a really fun time.
(04:52):

I'm Cameron Garcia, his brother. I've been doing Twin Territory trying to get kids and teens off the couch away from video games and back in the outdoors. Ever since I was in third grade Flycraft is something I've always dreamed of. I remember rowing one my first times when I was probably nine years old out on Pine View. It was just an absolute blast and finally made that dream of reality and got our boat last season. A lot of, lot of fun there.
Honestly, the thing that I love about it is, like my brother said, was versatility for us. It's super lightweight, which means that you're able to get it into some really, really thin water and you can carry it into those lakes that most people aren't gonna go to. So being able to have that, like my brother said, versatility on the water.
You can go into super, super thin water and catch some monster fish out of it. It's been a freaking awesome time. Being able to learn how to row on something that makes it this easy.