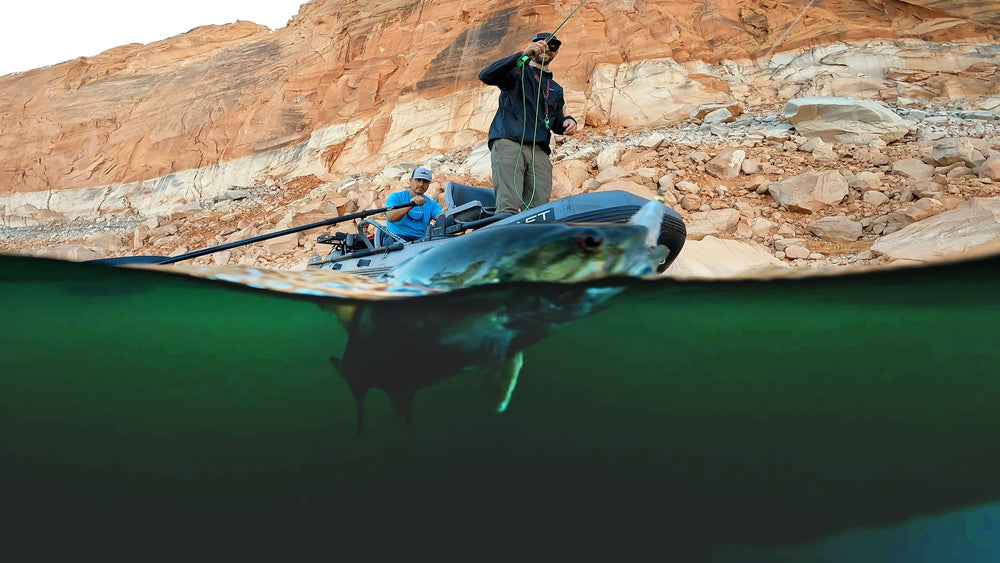 With air and water temps cooling, fall can be a great time to chase bass. If you live in trout country, it can be a nice way to leave the trout alone while they are spawning and pursue a different species. If you live in the Southwest to Southeast, fall topwater bass fishing may be just what you've been waiting!
In this video, the Flycraft crew heads down to Lake Powell on the Utah/Arizona border, in the
Stealth 2.0
, for a few days of chasing Smallmouth and Largemouth Bass.
The Flycraft may not have sparkles on it or a 200 hp outboard, but once you put the Honda 2.3 hp on this 103 lb boat it becomes an incredible bass boat!
(Timestamp: 10:05 showcases Flycraft's motoring capabilities.)