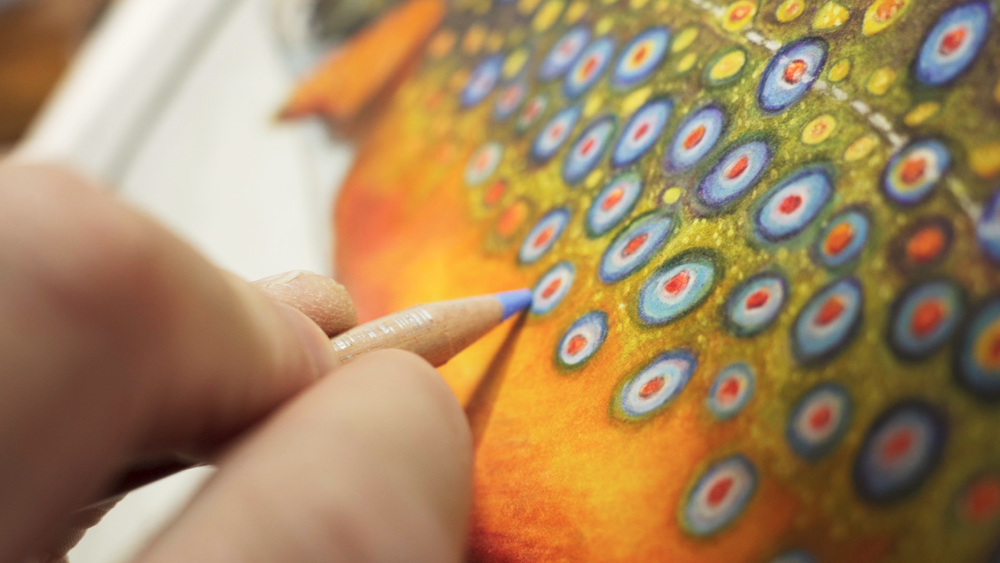 Meet Walter Foster, a Park City, UT fishing guide and fishing artist.
We met Walter years ago through guiding Utah's local rivers such as the Provo and Weber. We always enjoyed fishing with him and even spent some time guiding for his guide service, Trout Tales.
Little did we know, beyond being one of the best guides around, Walter had a whole different skill set.
For years now, Walter has been transforming memorable days on the water with his clients into fine pieces of art and memories that will last a lifetime. Whether it's the brown trout of a lifetime caught on a guide trip in Utah with Walter or that Bahama's Bonefish, Walter Foster can help transform your photo of your fish into something you'll never forget. 
When he's not guiding the Provo River or in his studio, Walter and his wife are most likely traveling the west with his Flycraft Stealth Fisherman Package, truck and camper. The Stealth Fisherman Package is his boat of choice due to easy transportation, whether he's loading it on the roof of his 4Runner alone for a solo mission or hitching up his camper.
For more information about Walter's art or guide service check out the links below.
Walter's Art Gallery:       @finefinart      etsy.com/shop/FineFinArt
Walter's Guide Service:  @trouttales    trouttales.com