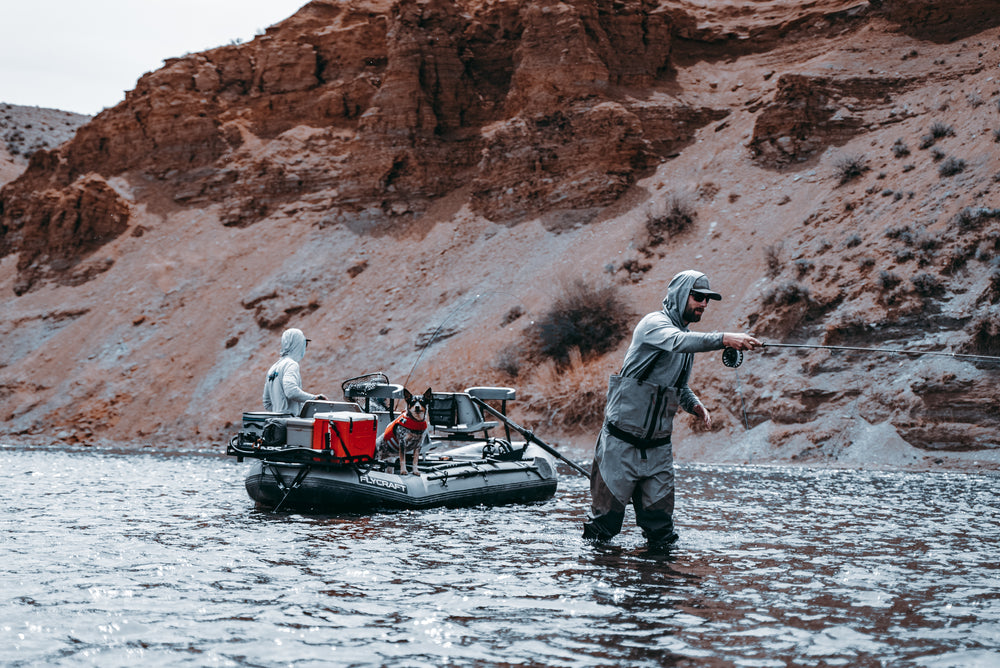 We get a lot of questions about fishing with dogs out of a Flycraft. In this video we show you a few of our favorite spots for dogs to hang out in the boat so that you can fish, and they can join in on the fun.
Let us know if you have any other tips or trick for you and your dog.
As a quick warning, please never have your dog on a leash that is attached to the boat. In the unlikely event of flipping a boat the last thing you would ever want is to have you dog leashed to the craft.