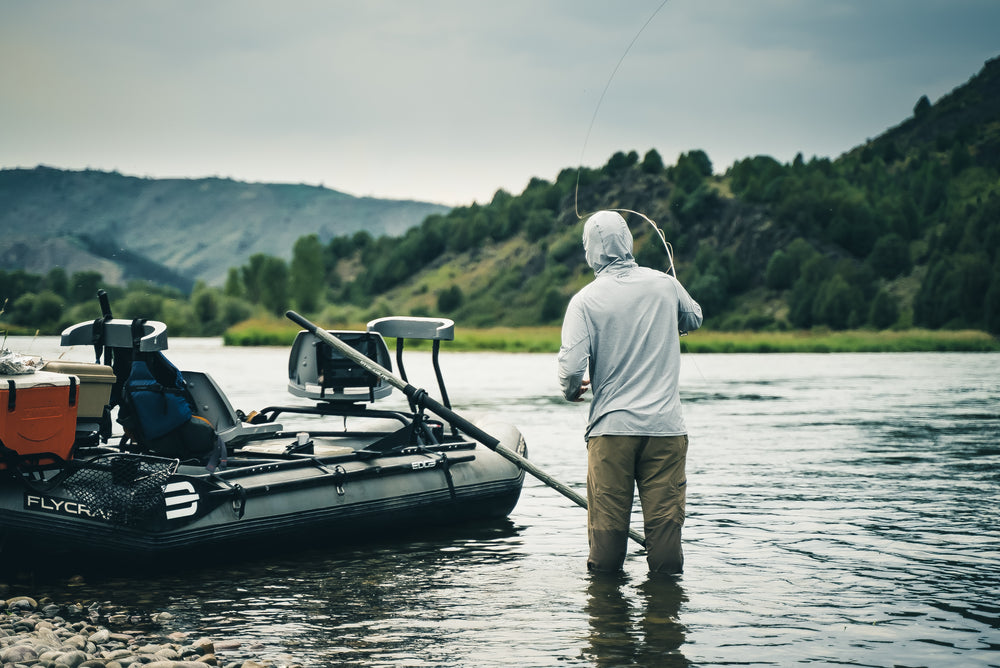 The state of Idaho has endless opportunities for floating and fly fishing but hands down one of our favorites is the South Fork of the Snake River in Swan Valley, Idaho.
This beautiful river starts up in Yellowstone National Park, flows through Jackson Hole, Wyoming before it crosses into Idaho and eventually joining the Columbia River on its way to the Pacific Ocean. Although pretty much every section of it fishes, our favorite through and below Swan Valley, Idaho.
Check it out:
This past August, Flycraft Videographer Kevin Landgren, Sales Manager Brandon Collett, and long time friend and fishing buddy, Chris Jenney, made the 4 hours drive from Salt Lake City, Utah to Idaho for a few days of fishing, floating and most of all having a good time.
Chris actually was one of our first co workers at Flycraft when we first started, but many years later and PhDs for Chris,
he's now a fisheries biologist in Arizona.
It was good to get the crew back together as you'll see from the river banter in the video.
Day 1: We got up there mid afternoon and launched the Flycraft Guide 3-Person Inflatable Fishing Boat for a short float before dark. Dry flies were the answer that evening, which for us is as good as it gets. Despite all the mayflies and caddis on the water, the fish liked our larger floam attractor patterns the best, which was perfectly ok with us. Many fish were caught, even more were missed, and it couldn't have been more fun.
Day 2:
 We launched in the morning for a 14 mile float, expecting to see trout eating our dry fly like the day before. As we often find while fishing, for whatever reason the fish had other ideas that day.
Despite plenty of bugs flying around and crawling on us, dry fly fishing was not the ticket.
After a couple hours of striking out on dries we switched to streamers and nymphing.
It's always amazing how humbling fly fishing can be, one day you think you have the river figured out and the next day is completely different. Fortunately we had our rod holder on boat with 3 extra rods gears up for streamers and nymphs.
In addition to great fishing and lots of laughs, per usual, the Snake River did not disappoint on scenery.
Moose, deer, otters and large birds of prey are a regular occurrence in Swan Valley.
It's pretty incredible fishing a run from the boat with a giant golden eagle sitting on a limb above you watching.