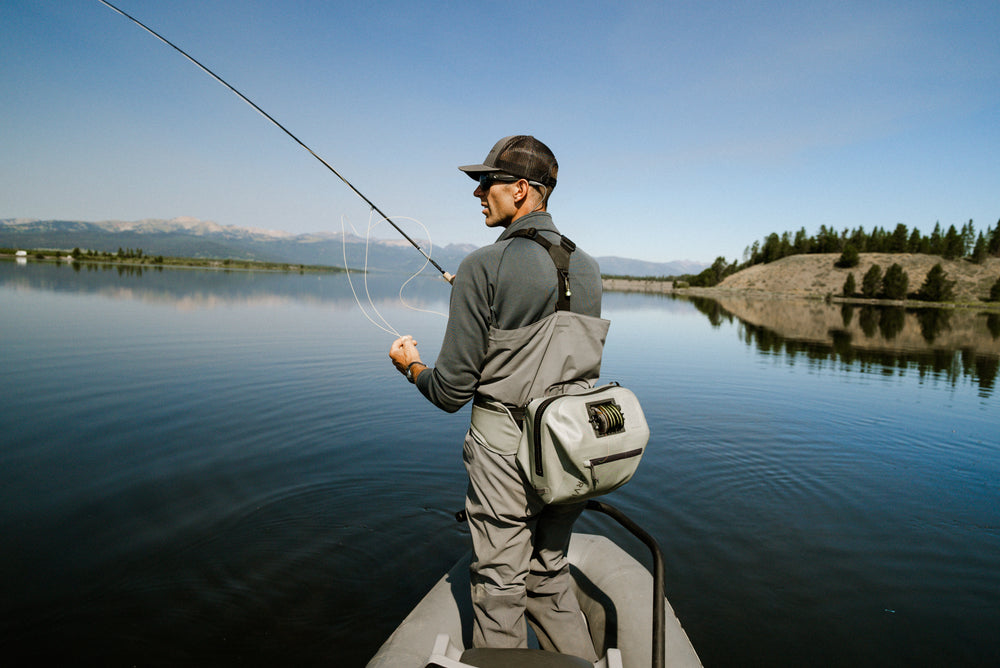 Fly fishing pro, George Daniel, out of Pennsylvania has been fishing out of Flycraft boats for years. He has put each one of our boats to the test not only on his home waters in PA, but all over the country. Last spring he got the newest boat in our lineup, the Stealth 2.0 and it quickly became his go to.
As mentioned in his testimonial, George loves the added self bailing feature and wider width in the 2.0. He finds it just as maneuverable and versatile as the classic Stealth, but the self bailing makes the boat easier to unload while transporting in rainy conditions and instantly sheds waters if you take on a wave while floating.
More about George:
George Daniel is a naturally curious fly fisher-he loves traveling with his family and learning from the best anglers in the country. He has been a competitor and captain for FF Team USA as well as a coach for the US Youth Fly Fishing Team. He authored the best selling book, Dynamic Nymphing and his second book, Strip Set (a streamer book) was be released in September 2015.
He guides near him come in central PA and travels the country with his wife conducting seminars on all aspects of trout fishing. When not guiding, George is the Professor of Fly Fishing at Penn State. Few have spent as much time mastering the techniques of fly fishing and even fewer have dedicated so much time to leaching others about it.

Video Transcript:
One of the things I like about the Stealth 2.0 is the self bailing floor. In the past, it was of my biggest concerns, especially if I'm transporting the boat on top of my vehicle during a rainstorm, it's just getting that additional, extra weight.
So first and foremost, from a transportation standpoint, it's always nice to have a self bailing floor.
And then, more importantly, when you're in the water, I don't have to worry about the bilge pump and the boat is just as functional and move just as well as the original Stealth.
But now you have the self baling floor with a little more width to give you some stability.
So I love the 2.0, it's a definite upgrade from the former.
CHECK OUT THE STEALTH 2.0 HERE >>