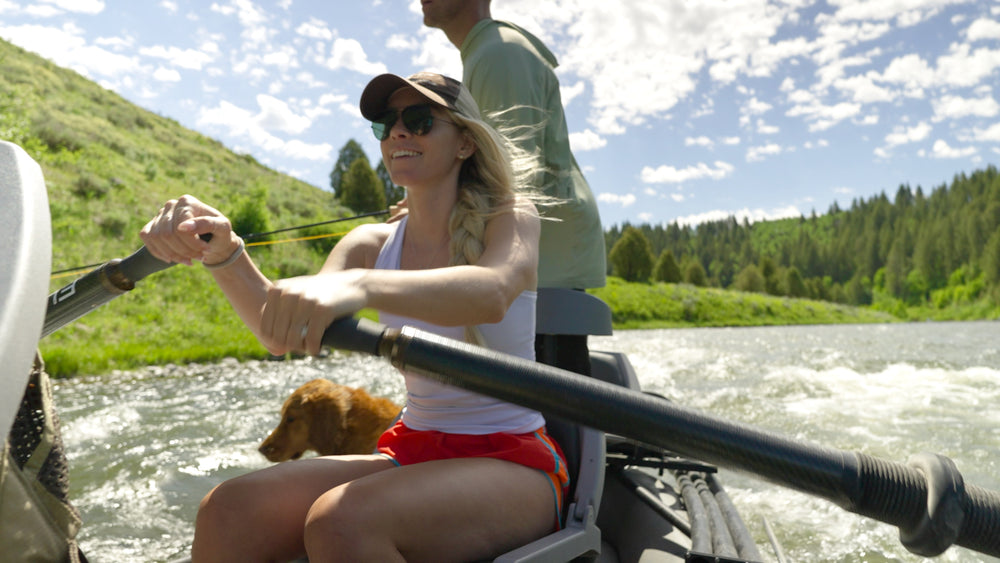 This past June we took a trip up to the Henry's Fork of the Snake River in Idaho. Henry's Fork may be one of the most iconic fly fishing rivers in the world. Most anglers have either fished it or dream to one day. 
June for us here in Salt Lake is all about chasing hatches. Catching golden stoneflies or green drakes on Henry's Fork is something we never miss! If you've ever had a fish come to the surface to eat a big foam Chubby as a stonefly or a size 10 green drake, you know it's about as good as fly fishing gets.
On this trip our friends Alex and Mia, as well as their furry companion Hatch joined us for two days of floating and throwing dries in the Flycraft Stealth X. Alex's dad joined us for day two and hopped in the 3rd seat of the Stealth X.
Weather in the west in June can be very unpredictable, and we saw everything from hot sunny skies to storms. We were happy to have some good anglers that could battle the wind, or as we refer to it "Cindy".