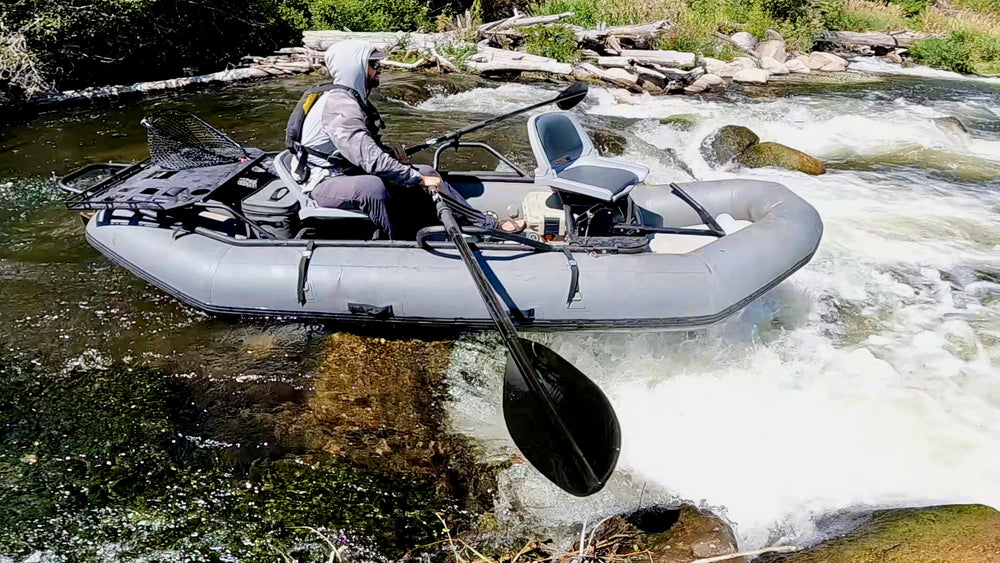 Sometimes when you're rowing you just need to take a quick break ... clean off your sunglasses, take a drink of a beverage, that type of thing.
Here's how to do it safely:
You never want to leave your oars down in the water because they can catch the bottom, which can be a really dangerous thing.
You don't need to stash your oars in a way that's going to be hard to get them back out, either.
Just put them under your knees. It's a nice, safe way to do whatever you need to do.
And then once you're ready, grab the oars and keep rowing.
The Stealth 2.0 Fishing Boat was created to be the perfect solution for fisherman and RVers alike, by fixing the frustrations of other fishing boats.
You can now float virtually anywhere with this one-man or two-man inflatable fishing boat, giving you unprecedented access to pristine waters, and helping you avoid crowded, over-fished areas. 
Now you can explore side channels and narrow passageways of your favorite lakes and rivers, where the monsters swim.