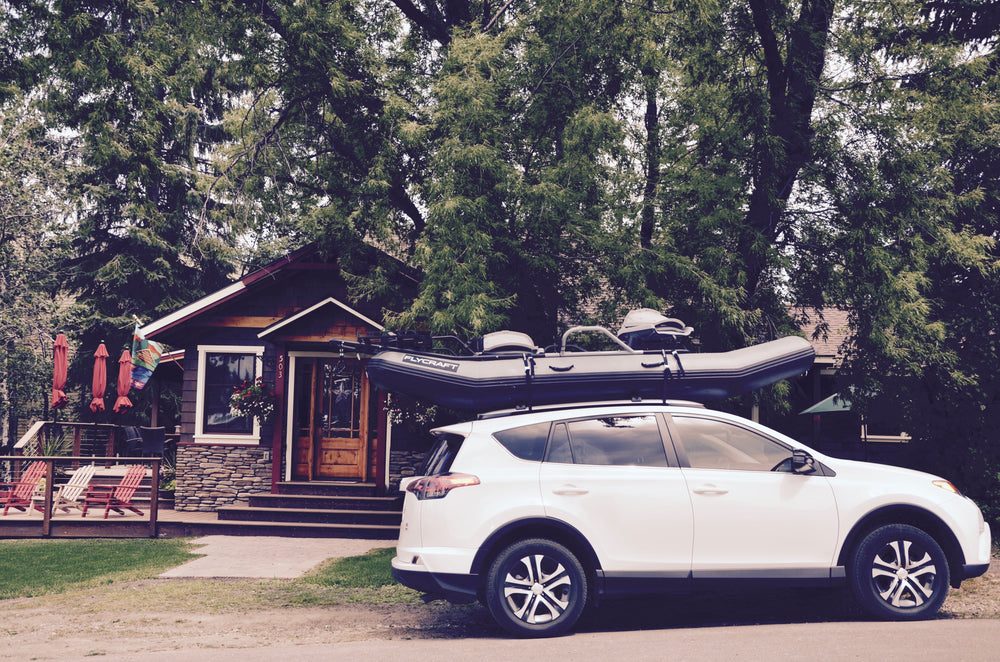 Since I was a kid, I've spent summers guiding my fly fishing squad (dad + five brothers) down some of the top western rivers in various inflatable drift boats, rafts, canoes, and hard drift boats.
My dream has always been to throw a fishing boat on the roof of my car and hit the river or lake. Easy right?
Wrong.
I had zero luck finding a raft that could do it all. I wanted a craft that could be used solo, 2-person that could handle standing fly fishermen, and room for a kid.
Plus, dealing with the headache of a hard boat and trailer was an immediate no-go for me.
And then, in drifted the Flycraft Stealth.
I was stoked.
It did it all.
Solo raft, 2-man + kid.
...Super stable, drop-stitched floor so fly fishing while standing feels like you're in a hard bottom drift boat.
...Swivel seats, so we could switch off fishing and rowing. Plus my dad, who has limited mobility could easily get in and out using the swivel feature.
...A killer anchor system that's incredibly smooth and easy to use.
...98 lbs, so I can load it up myself if I had to.
...and the best part, no trailer needed. It could all fit in a trunk of a car, or top it off.
I assembled the Stealth (which was incredibly fast and easy), loaded it up, and strapped it down to my Toyota RAV4 – then headed out for a weekend floating a small western river known for having monsters in its depths.
My travel companion and I hit a small lake the first evening. We were blown away by its maneuverability and comfort. It turns on a dime!
This boat is legit! The Stealth can do it all!
And for a novice rower, he got the hang of it in no time.
Then in the early AM we floated our small river. It had zero boats on it but a handful of fishermen on foot in a few public areas.
A local told us he's tried to float on it in different crafts but the boats were either too big for the river or too lightweight. He said he's only seen Flycraft's handle its odd currents.
The fishing did not disappoint either.
And I've gotta say, having such a sexy boat topping my mom car has elevated its cool status considerably.
When I got home, the Stealth was the talk of the neighborhood, with a stream of guys taking pictures and asking questions.
Which I replied every time, "BUY ONE! You'll love it!
by Natalie Orvis