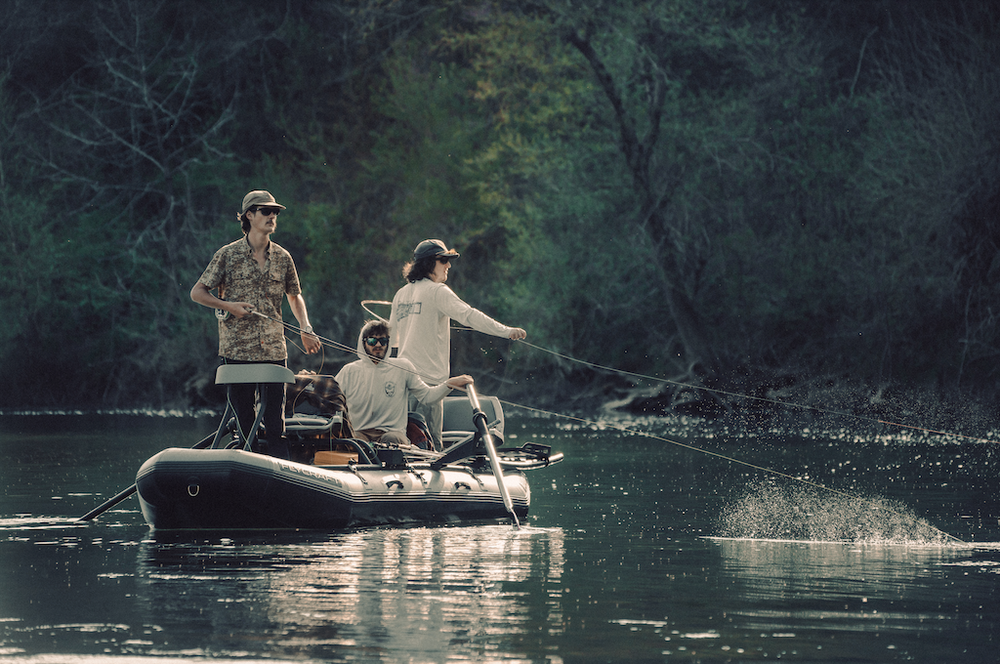 The white river of Arkansas is home to some of the best trout fishing in the world. 
Spanning 720 miles between Arkansas and Missouri there are many fishing towns along its banks but the one that claims the crown is Cotter. 
Known as Trout Capital USA, this sleepy little town is tucked in to one of the many sweeping bends of The White River a short distance from Bull Shoals. 
When trout anglers refer to the White River, most often they are referring to the Bull Shoals Tailwater, which supports more fishing resorts and fishing guides than all the other Ozark tailwaters combined. Data collected in 1993-94 showed this section of the White River held 188 brown trout per mile in excess of five pounds.

Is Cotter truly the Trout Capital of the United States? It might be, there aren't many river systems today that still host 4 different species of trout Brown, Brook, Rainbow and Cutthroat.