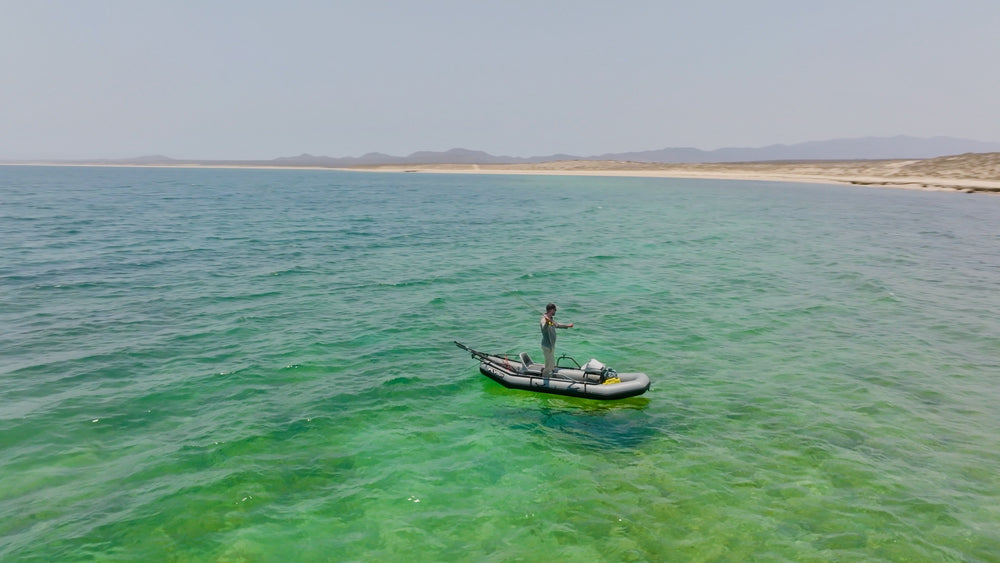 We get a lot of questions about using the Flycraft Stealth 2.0 as a one person fishing craft. 
It's is as much a one person inflatable fishing boat as a 2 person boat, but now when you're fishing alone you're in a boat that you can stand up and fish from, anchor, and transport easily.
Here's a one person method for loading the Flycraft Stealth 2.0 onto an SUV...
 The Stealth 2.0 Fishing Boat was created to be the perfect solution for fisherman and RVers alike, by fixing the frustrations of other fishing boats.
You can now float virtually anywhere with this one-man or two-man inflatable fishing boat, giving you unprecedented access to pristine waters, and helping you avoid crowded, over-fished areas. 
Now you can explore side channels and narrow passageways of your favorite lakes and rivers, where the monsters swim.