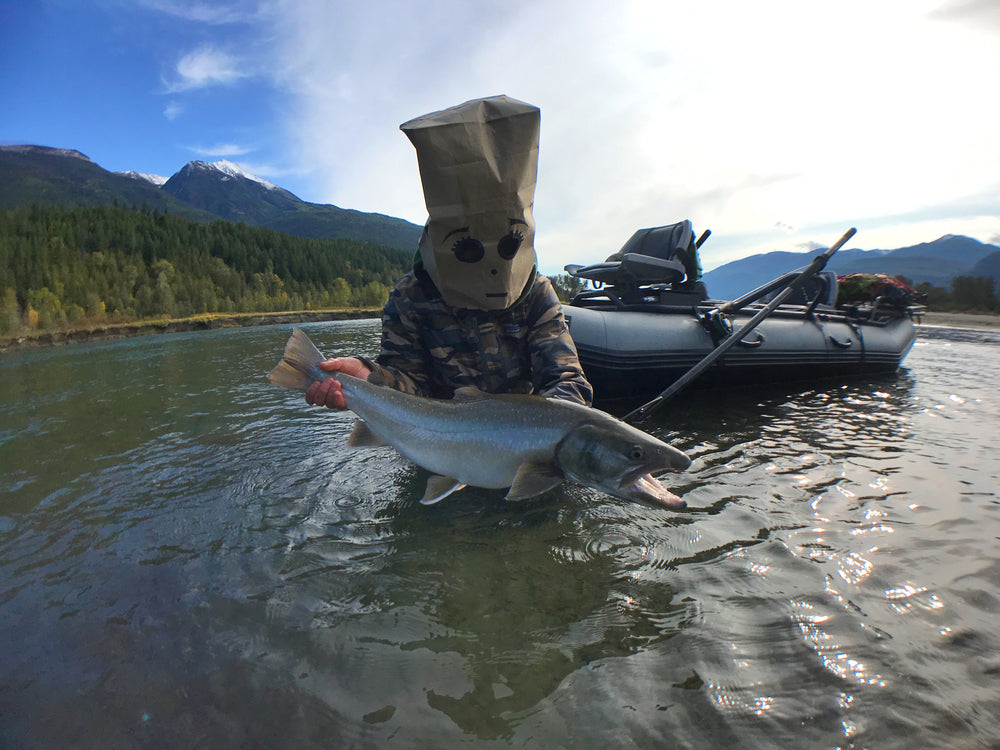 Paper Bag Fisherman caught our attention with his HUGE bull trout, unique style of photos ... and well, his quirky headwear choices.
We had a chance to go up and fish with him in Canada and he's one cool guy. We had tons of fun!
He's an artist, and maybe sometime we'll tell you about his paper bag story. But this guy is super fishy. And he's now one of our good friends.
Check out his art and watch his new video above. You can follow him on Instagram here:
IG: @paperbagfisherman
To learn more about the Flycraft Stealth Inflatable Drift Boat,
CLICK HERE >>