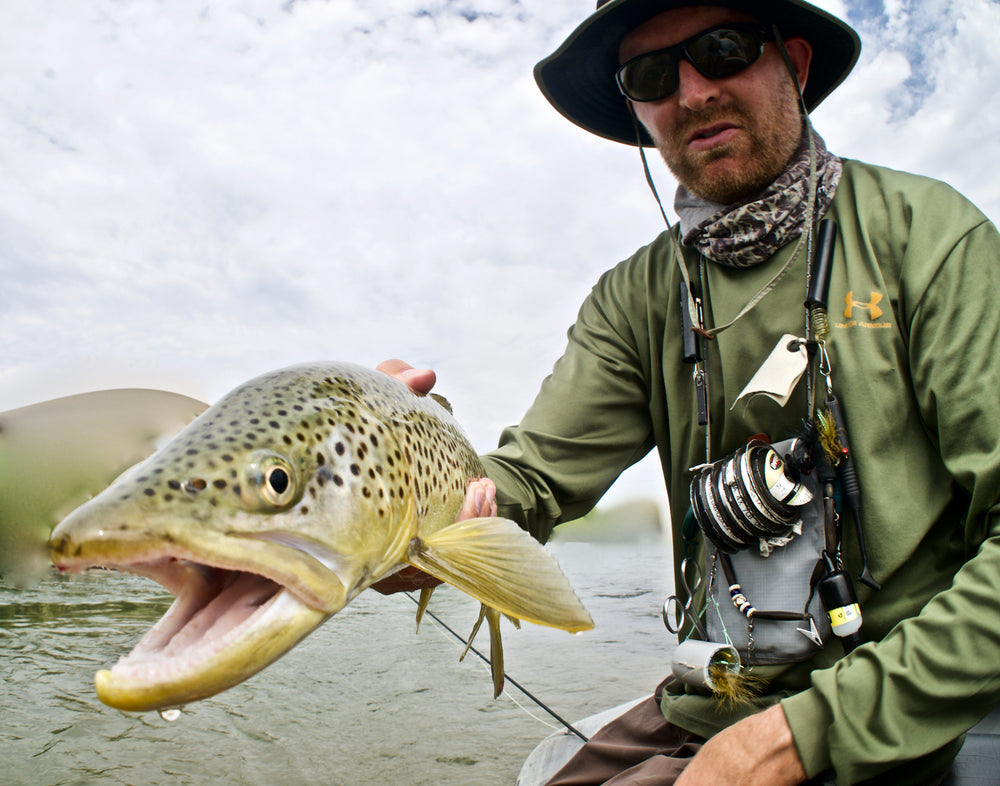 Born and raised in Salt Lake City, Utah, Lance Egan has earned an astonishing fly fishing reputation over the years. He's a three-time National Fly Fishing Champion, three-time World Fly Fishing Champion Medalist, a USA Fly Fishing team member since 2003, and Umpqua Feather Merchants Signature Fly Designer. He currently manages Fly Fish Food in Orem, Utah.
When Ben Scribner, founder of Flycraft, first asked me to join him on a float in a prototype boat he'd been developing, I figured we'd fish the Green River, or some other typical large, western river where floating is part of everyday angling. Instead, I arrived to find we'd be floating a river that I had previously wade fished many times. My initial thought was: That river is way too small to float. I was wrong, very wrong!
Next, I was introduced to the first prototype, the Stealth. Again, my initial reaction was hesitation. That boat is too small. We'll flip over for sure! Admittedly, I tend to err on the side of caution, and was definitely uncomfortable for the first few minutes of being in the small, light craft. Ben was adamant that I fish, while he manned the oars. As he confidently maneuvered the boat, I quickly gained confidence in the boats stability, and safety.
After a few bends in the river I was feeling much more comfortable, and could then focus my attention to the fishing. Which was red hot! Though I had fished large rivers out of drift boats and larger rafts, my first Flycraft float caused my fishing to evolve.
I'll always love the wading approach to a river, but floating opens up so many techniques, water types, and presentations that a wading angler can not replicate.
I now long for Flycraft floats, and many of my best days each year are spent in the sneaky, responsive, easy to row, Flycraft. Rivers I once thought were too small to float are now well within reason, and are often not only reasonable to float, but are my preferred waters since they lack the crowds of larger rivers. The stability, portability, maneuverability, and fishability of the Flycraft has completely changed the way I fish.
To learn more about the Flycraft Stealth Inflatable Drift Boat, CLICK HERE >>
Lance joined us on a 2 day trip to the Green river in December of 2020 in our Stealth X. Lance caught so many fish we had to break our videos up into Part 1 and Part 2.