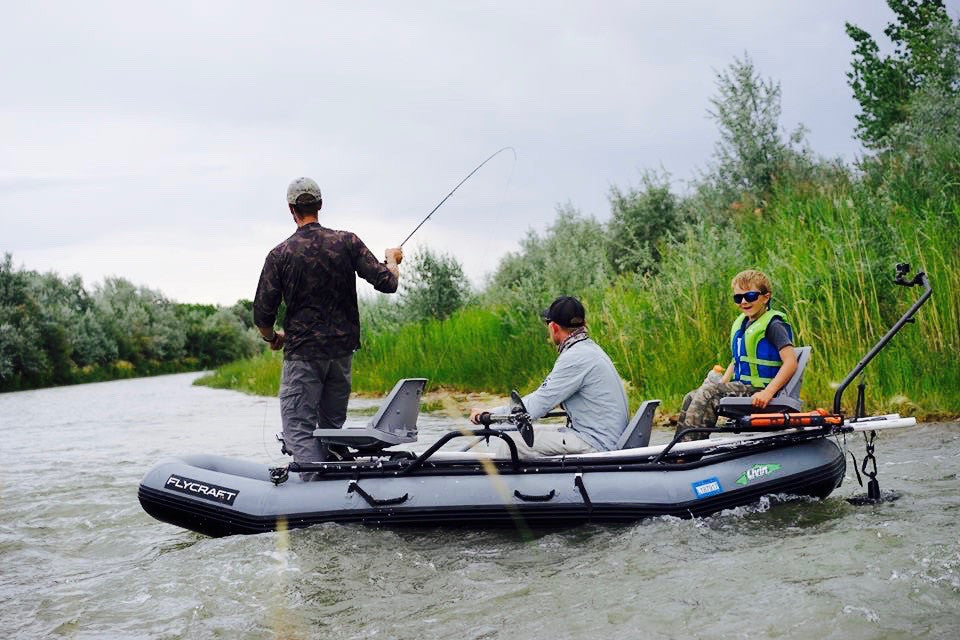 A Day on the Water with Flycraft Pros George Daniel and Lance Egan
Watch as Flycraft Pro's Lance Egan, George Daniel and George's 6-year-old son Logan float and fish a western trout stream. Lance lives in Utah where Flycraft is based, but George and his son live in Pennsylvania so it was a real treat for us and Lance to show them one of our Rocky Mountain trout streams.

Check out Logan using Flycraft's new 3rd seat option! 3rd seat is perfect for that fishing buddy 100 lbs or less!

Special thanks to local companies Drop Jaw Flies​ for designing those deadly streamers and Rising Fish​ for that hog scooping net and quality tools!