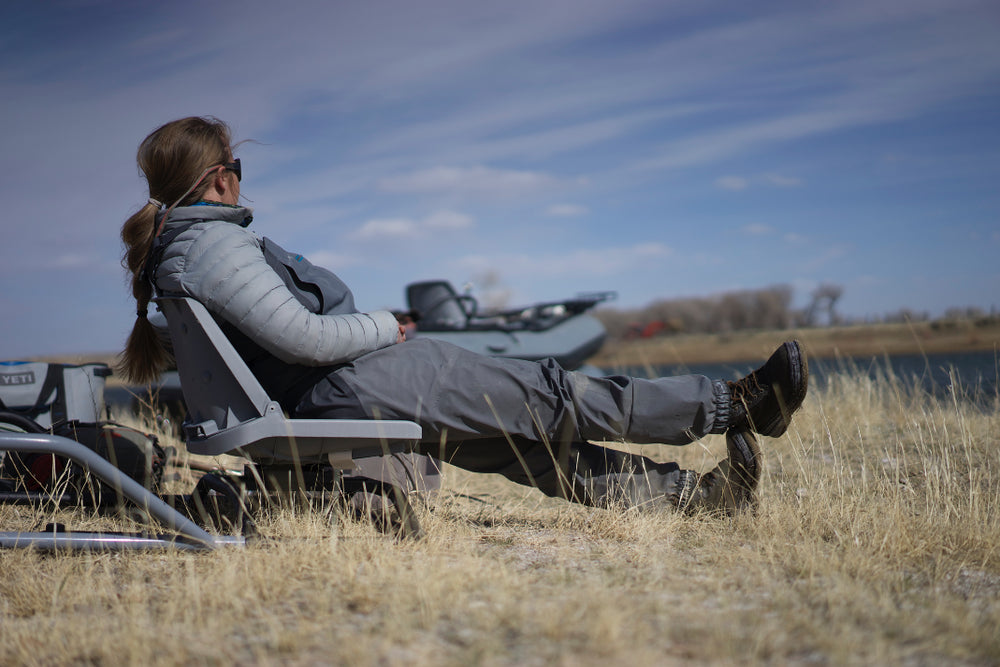 At Flycraft we've made a science of experimenting with many different ways we can use the Stealth inflatable fishing boat while out exploring. See for yourself...
Here's 4 Ways You Can Use Your Stealth Inflatable Fishing Boat (HINT: They're for more than fishing!) 
1. Use your Stealth as a shelter.
Whether caught in a mid-day Montana downpour or just wanting to catch some zzz's, the Stealth can be propped up with the oars and it'll make a killer temporary shelter.
2. Use it on water more more than fishing.
Yes we are obsessed with fishing, but sometimes it's great to just spend a day on the lake or beach with family and friends. For swimming out of or diving, our low profile tubes make it effortless to climb back in the boat. If you enjoy hunting, we're sure you'll come up with a few ideas for this boat as well!
3. Use it as a sleeping pad.
The Stealth's drop-stitched quilted bottom makes for a cozy sleeping pad for the night or a nap.
4. Turn it into two comfy camp chairs.
Pull the frame off, set it on the ground and you now have two great swivel camp chairs to sit down on and enjoy a dinner by the campfire.
How have you used your Stealth? Leave a comment below. If it's a good one, we'll hook you up with some sweet Flycraft swag ;)